Why you should hire a Discount 1% Full Service Sacramento REALTOR®
Frequently Asked Questions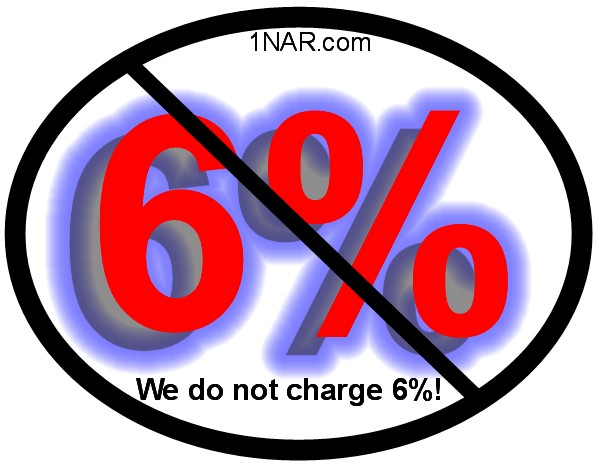 1. Are there any Upfront Fees or Hidden Costs?

Answer: NO!

You only pay when your home has Closed Escrow!

Consumers have the ability to obtain Premier Full Service Real Estate Brokerage and a low cost Discount Listing fee.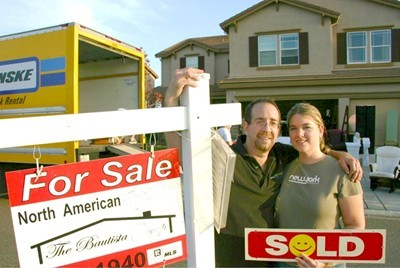 This Seller Saved Thousands of Dollars vs. the 6% Fee, you can save too!
2. Are your agents REALTORS®?


Answer:
Yes!
Our agents are licensed by the California Bureau of Real Estate and are members of the:
NATIONAL ASSOCIATION of REALTORS®
CALIFORNIA ASSOCIATION OF REALTORS®
SACRAMENTO ASSOCIATION OF REALTORS®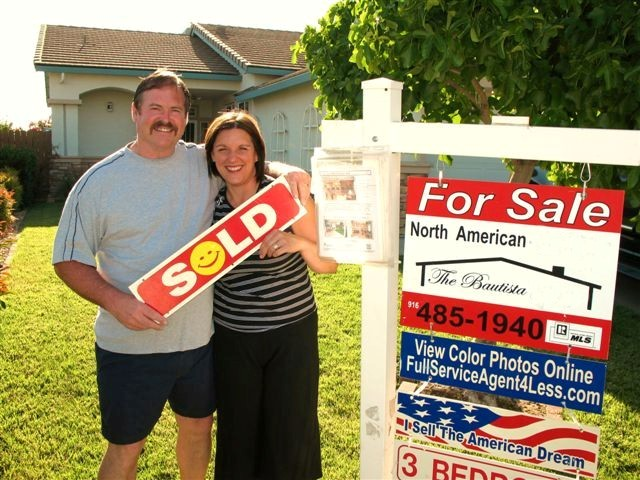 This Seller Saved Thousands of Dollars vs. the 6% Fee, you can save too!
3. If I choose can I place my home into the local MLS and use a lockbox for access?
Answer:
YES!
Entry of your home into the MLS is not mandatory.

We provide a low-cost real estate brokerage whether the Seller Opts-In or Opts-Out of the MLS.

We are members of MetroList® MLS and can enter your home into the computerized "private database" so thousands of agents have access to show it via a lockbox. When you enter your home into the MLS most Sellers offer, in addition to the Listing Broker's fee, an additional fee for cooperating Selling Brokers.
Even if your home is in the MLS and you or the Listing Broker finds the Buyer (no other Selling Broker is involved) you will
NOT
owe the additional cooperation Broker Fee.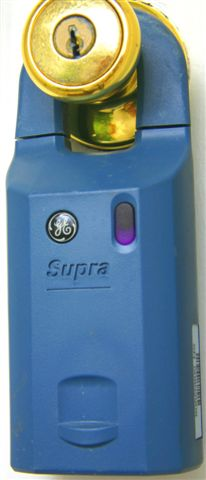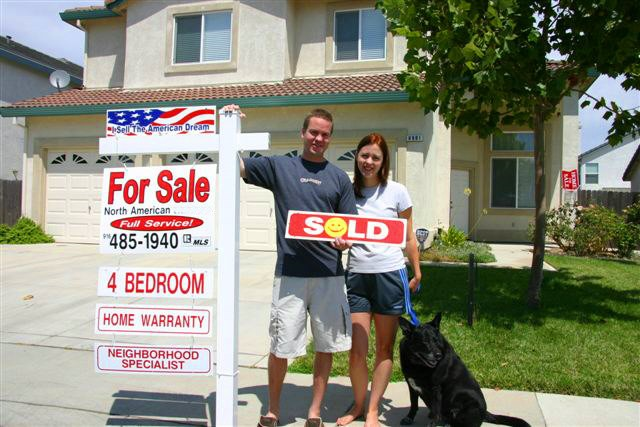 This Seller Saved Thousands of Dollars vs. the 6% Fee, you can save too!
4. Who determines what my list price will be?


Answer:
The Homeowner!

We'll provide you with a Comparable Market Analysis (CMA) which will show you what similar homes are being sold for in your area, color photos of those homes for you to compare with and a map showing their location.

You have the final say on what the starting list price will be. It is your home and our agent works for you not the other way around.
This Seller Saved Thousands of Dollars vs. the 6% Fee, you can save too!
5. Will you keep me updated?
Answer:
YES!

Before even listing your home we will email you daily any new activity of home listings and sales in your comparable neighborhood and guarantee that we will never miss a day! We can make this guarantee as every single agent in the MLS can save a client's search criteria and the MLS computerized system, not the listing agent, will automatically email the client new activity.



With this type of automation of the real estate industry it's no wonder why we do not charge a 6% commission.
This Seller Saved Thousands of Dollars vs. the 6% Fee, you can save too!
6. Will you inspect my home for Staging Advice?
Answer:
YES!

Giving guidance on how to make your home shine and make that Buyer fall in love with it at first sight is a big part of getting your home sold for maximum value!

Before even meeting with one of our agents you can start the process by watching a few videos below which will help get you ready for your appointment with us. We can then point out the finer details that you might have overlooked.



Stock Photo Image
Preparing to Sell Your Home: Staying Clean While Moving!
Quick Showing Day Cleaning Routine!


Stock Photo Image
Cheap Small Bathroom Makeover: Organization, Storage & Decor Ideas!
7 Ways to Make Your Home Smell Fresh & Clean! DIY Air Fresheners! (Clean My Space)
easy diy No Dig Border
7 Simple Curb Appeal Ideas for Your Home's Exterior
This Seller Saved Thousands of Dollars vs. the 6% Fee, you can save too!
7. Will my agent personally handle my sale from start to finish?


Answer:
YES!
From the initial meeting to list your home, thru using our top-notch negotiating of all offers, all the way until escrow closes you will only deal with your original

North American-REALTORS®

Listing Broker, as we do not use transaction coordinators.
This Seller Saved Thousands of Dollars vs. the 6% Fee, you can save too!
8. Do you provide Syndication marketing?


Answer: YES!



With MLS Opt-In listings your home is automatically exposed to all websites linking (Internet Data Exchange or IDX) to the MLS. This IDX is why your home's information and color photos will appear on competing real estate company's websites. Thanks to IDX every client gets maximum worldwide exposure by tapping the power of internet syndication.
Remember the days when a Buyer needed to purchase the Sunday newspaper to look for the homes being advertised?
We acknowledge online advertising is extremely low cost and that is why we do not charge a 6% commission for this "Worldwide Exposure". We will never try to justify charging a 6% commission by putting on our marketing plan numerous separate websites that your home will be displayed on instead of merely stating you will receive Syndication thru IDX.

This Seller Saved Thousands of Dollars vs. the 6% Fee, you can save too!
9. How can you charge such a low listing fee?


Answer:

We are able to offer consumers Full Service at a low fee as long as there are no rules or regulations passed or interpreted meant to restrain competition among brokers which would injure consumers thru higher costs to sell a home.

The actual question should be how we could even consider charging a 6% commission given the invention of the following (approximate dates):
1) Personal Computer (1981);
2) Internet (1995);
3) Digital Camera (1996);
4) Smartphone (1999);


5) The Esign Act (2000) Electronic or E-signatures.
These inventions have assisted our agents in selling their listings by making every transaction far less time consuming and saving us thousands of dollars in advertising costs. With these items now in our everyday tool box we feel if we were to charge a consumer a 6%* commission we would be pricing NORTH AMERICAN-REALTORS® listing fee too high.


Our agents are Full Time, streamline the sales process and use state of the art, computerized industry leading technology to let us sell more homes and pass the savings on to our clients who then refer us to their family, friends, coworkers and neighbors.

Today, Buyers can search for homes, view maps, view multiple color photos and even save their search criteria all from their smartphone, thus without the assistance of an agent. Buyers then receive automatic emails if any new listings hit the market.
Real Estate is not the same industry as 4 decades ago and this is why we have chosen not to charge a 6% fee
.

Remember calling a Travel Agent to book a flight or calling a Stock Broker to place a stock trade?

Travel Agents and Stock Brokers charged what some consumers considered to be a high fee because that is what they stated their time and efforts were worth and what their clients were willing to pay for their years of experience.

The internet came along and changed the travel and stock brokerage industries forever, and now it seems to be the time for the real estate brokerage industry to change too!


In the past few decades home prices have increased faster than homeowner's salaries which means agents are earning way more today then decades ago.


Forty years ago we might have included using a pen to handwrite contracts, driving over to a client's house to get signatures and finally driving over to the other agent's office to deliver the signed contracts.
In today's hi-tech, digital age we use laptops to fill in template pre-completed contract forms and then emailing them to a client. The client instantly receives them on a smartphone, enters a password and with a single click e-signs the forms which are then instantly returned to the agent. We can then instantly forward the documents online to the cooperating agent. We acknowledge that technology has saved us a ton of time and money in our efforts to sell a home which is why we have passed the savings on to you via our reduced listing commission.

By charging less for our Full Service we list and sell more homes and get added referral business from our previous clients who are more than happy to take SOLD photos.
This Seller Saved Thousands of Dollars vs. the 6% Fee, you can save too!
10. My home has failed to sell. I was told the reason my home did not sell was because the $500,000 price was too high. I need to walk away from the sale with a certain amount of money in my pocket can you help get my home sold?

Answer: YES!
We will never claim that we deserve $30,000 ($500,000 price) of your hard earned equity via a 6% fee.





There are thousands of real estate agents in the local MLS and each agent has the same exact access to a computerized search for available homes that matches a Buyer's needs, wants and price range.
With our reduced commission Sellers are able to reduce their price to assist in selling the home and receive the money in there pocket they desire.
This Seller Saved Thousands of Dollars vs. the 6% fee, you can save too!
This Seller Saved Thousands of Dollars vs. the 6% fee, you can save too!
This Seller Saved Thousands of Dollars vs. the 6% fee, you can save too!
13. If the Seller or Listing Broker finds the Buyer will you be a Dual Agent?
Answer: No!

Our policy is not to provide Dual Agency. When we list a home we represent the Seller exclusively and will provide all parties with a Disclosure Regarding Real Estate Agency Relationship form.




14. Do you provide all necessary disclosure documents required to sell my home and will you answer any questions I might have?
Answer:
YES!
Your listing broker will prepare and send for your Esignature all necessary disclosure documents. There are a few disclosures which you, as the current homeowner, must answer to the "Best of Your Knowledge", however the majority of disclosures we will handle for you.


We will continue to promote fair competition for the benefit of all consumers as lower commissions keeps more of homeowner's hard earned equity in their pockets.


Stock Photo Image
We look forward to talking with you soon, as we feel that aggressive competition among licensed real estate agents in an unfettered open marketplace gives consumers greater innovation (like our Full Service for less Opt-Out or Opt-In to the MLS program) and lower commission costs . We are able to offer the consumer our innovative business model as there are no unreasonable restraints on competition in our brokerage service market which would suppress our technological innovation and reduce competition on price and quality.
___________________

NORTH AMERICAN-REALTORS®

Managing Listing Broker:

Doug Bautista

President

BSRE, BSF


28+ YRS EXP REALTOR®

California DRE# 01031256
Semper Fi!

Fair Housing And Equal Opportunity
__________________
Looking to Sell
The looking to sell option below is NOT visible on Mobile devices but does function properly on Personal Computers or Laptops.

Mobile device users can receive market comparables by simply emailing us your Name, Phone#, and Property Address.

18/02/23




WhyPay6@Comcast.net